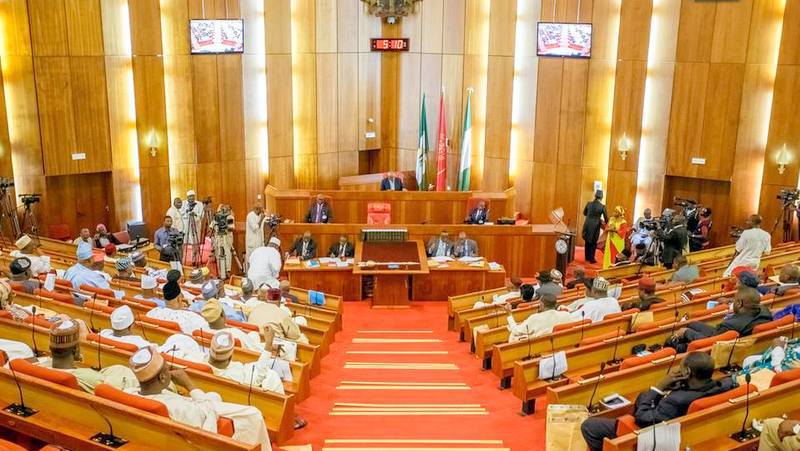 The issue regarding Social Media Bill has actually been ongoing for years, after which it got a second reading at the Senate.
The bill, "Protection from Internet Falsehood and Manipulation Bill 2019" was introduced to the Senate on November 5, and, if passed, we'll hardly be able to criticise the government on social media, and also the protest currently going on Twitter wouldn't be happening.
There's also the Hate Speech Bill, which also works hand in hand with the Social Media Bill.
Since the #EndSARS protests which stemmed from social media, the clamour by state leaders to put a restraint on the use of social media in Nigeria seems to be on the rise, from comments from Lai Mohammed to speeches at the Lagos State house of assembly, all calling on the regulation of social media.
In 2019, the senate announced that they'll be suspending further legislative action on the Social Media Bill until 2020. COVID-19 delayed a lot of legislative work, and with the recent protests, and it seems our legislators really are motivated to pass the bill.
In a recent meeting held by Northern Governors to address the issue of insecurity, they called for social media regulation. They criticized "the devastating effect of the social media in spreading fake news," calling for "control mechanism and censorship of the social media practice in Nigeria."
According to Arise News, the communiqué, read by Simon Lalong, condemned what it described as "the subversive actions of the #EndSARS change protest" and declared support for a united and indivisible Nigeria.
This has sparked a series of reactions from Nigerians who are now trending the hashtag, #SayNoToSocialMediaBill to state their displeasure with the move and demand that their rights to freedom of speech and expression. They say they don't want it and they do not support the bill.
See different reactions on Twitter below: